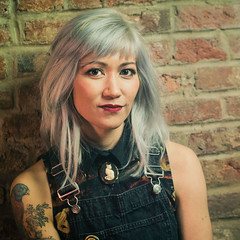 Special Choral Concert! What do you think I fought for at Omaha Beach?

The La Jolla Symphony & Chorus is pleased to announce that our next performance will be a special chorus-only concert on Saturday, May 21, at 7:30 p.m. at Good Samaritan Church in La Jolla. This final chorus-only concert of the season will feature political and vocal art composer Melissa Dunphy's What do you think I fought for at Omaha Beach? This powerful work is based on public testimony given before the Maine Senate by Phillip Spooner in a hearing to discuss the Marriage Equality Bill on April 22, 2009. "What do you think I fought for at Omaha Beach? For freedom and equality. These are the values that make America a great nation, one worth dying for."
The program also includes Randall Thompson's Peaceable Kingdom; an inspirational and moving setting of Psalm 91 by Evelyn Simpson Curenton; and Eric Nelson's What does the Lord Require? The text from Micah 6:8 exhorts us to "do justice. love mercy. and walk humbly with your God." Also on the program is Mike Sammes's 1992 setting of the poignant poem "For the Fallen" by Laurence Binyon, written in 1914. Finally. Workin' for the Dawn of Peace is Ron Jeffers' arrangement of two Civil War era songs. "Two Brothers" and "Tentin' Tonight." Sally & Einar Gall Chorus Conductor will Arian Kahefi will conduct.
If you are a subscriber, the May 21st concert is included in your subscription. Patrons may reach us at
boxoffice@ljsc.org
or by phone at (858) 534-4637 M-F during business hours.
"This is music for all who have emerged from the past months with a greater love for friends and family and a more fervent commitment to community and art. This is music for all who look longingly into the distance and in acts of faith both large and small begin to walk toward the beckoning horizon," said Music Director Steven Schick when announcing the 2021-2022 season.
Go to our website www.ljsc.org or call the box office for more information. Concert tickets are $20, general seating. To purchase tickets or for more information, call 858-534-4637 or email
boxoffice@ljsc.org.
Good Samaritan Episcopal Church is located at 4321 Eastgate Mall, San Diego, CA 92121, and parking is free.