Competition: Saturday, April 29, 2023
Entry deadline: Friday, April 14, 2023
Recital Date: Sunday, May 21, 2023
TO ALL CONTESTANTS:

It is imperative that applicants read the following information carefully.
If you have any further questions, please call the La Jolla Symphony & Chorus
at (858) 534-4637.

YOUNG ARTIST COMPETITION QUALIFICATIONS:

The annual Young Artists Competition encourages young musicians to
prepare solo repertoire to be performed with orchestra. Both instrumentalists
and singers are encouraged to discover innovative and unusual repertoire
that reflects the mission of the La Jolla Symphony & Chorus to perform
groundbreaking, traditional and contemporary classical music. The competition
is open to instrumentalists ages 14 to 26 and vocalists ages 18 to
30 (at time of competition). Contestants must reside in San Diego or Baja
California or have studied with a music teacher who presently teaches in
San Diego or Baja California.
VOCAL DIVISION PRIZES

-First place – $2,000
-Second place – $1,000
-Third place – $500
-Best Performance of a Contemporary Work- $500
-Honorable Mention – $300
-Encouragement Award – $200 (23 yrs & under)

INSTRUMENTAL DIVISION PRIZES

-First place – $2,000 plus a solo performance with the La Jolla Symphony
-Second place – $1,000
-Third place – $500
-Best Performance of a Contemporary Work – $500
-Honorable Mention – $300
-Encouragement Award – $200 (18 yrs & under)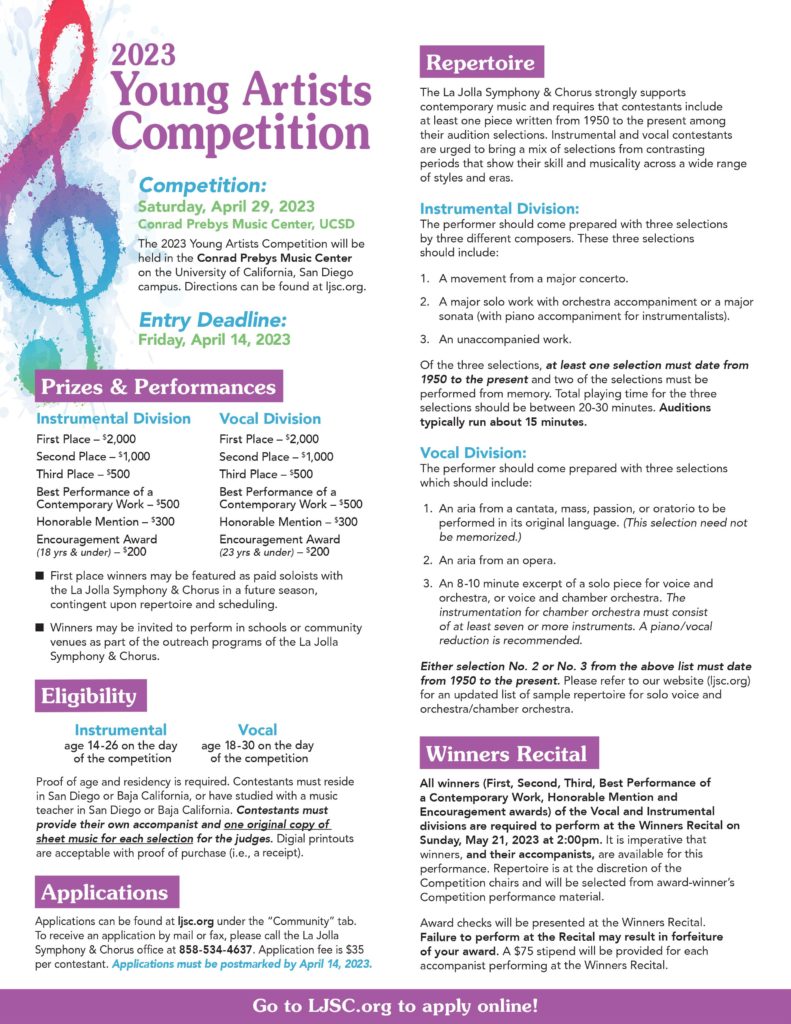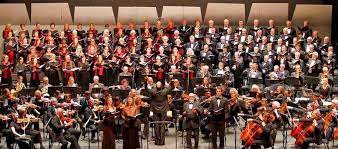 We look forward to hearing from you!
To contact our box office, use the form to the right or contact us at boxoffice@ljsc.org
Subscribe to our newsletter