FREE BONUS EVENT
Young People's Concert
October 29, 2021 (7:00-8:00 p.m.)
Mandeville Auditorium
Steven Schick, conductor
A fun and informative introduction to the symphony! Conductor Steven Schick moderates from the stage as the orchestra performs excerpts from the season-opening concert.
Young Artists Competition – Open to the Public
University of California San Diego, Conrad Prebys Music Center
(PARKING in GILMAN PARKING STRUCTURE)
Vocal and Instrumental Competition
Young Artists Winners Recital (Virtual)– Video Released July 30, 2021
Hear the winners of January's Young Artists Competition performs.
Reserve your ticket or by calling 858-534-4637.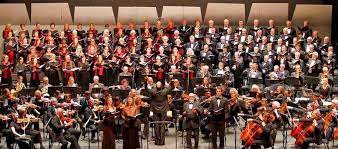 We look forward to hearing from you!
To contact our box office, use the form to the right or contact us at boxoffice@ljsc.org
Subscribe to our newsletter